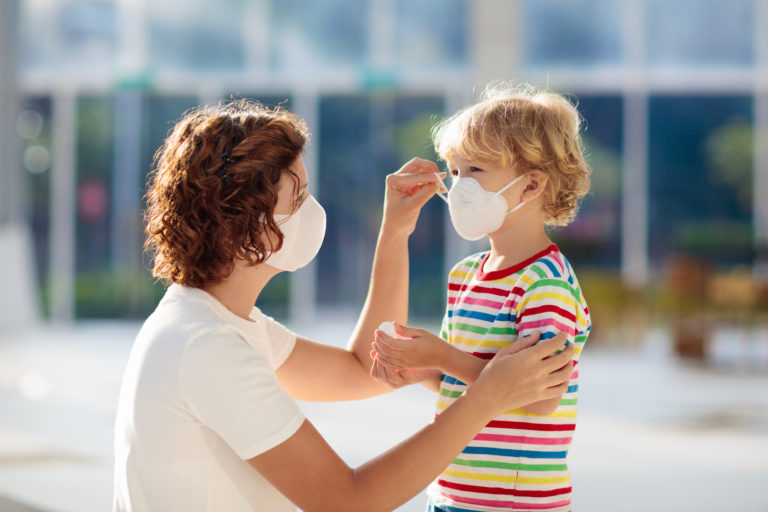 In order to keep everyone as safe as possible, we have made some adjustments to our check-in process.
What Will Happen On Arrival for Your Office Appointment
Patients are asked to maintain social distancing of 6 feet upon arriving at our office, and we are monitoring common areas to make sure social distancing guidelines are respected. All patients:
Will be handed a mask, if they do not arrive wearing their own mask. A face mask must be worn at all times in our building.
Will be asked to sanitize their hands;
Will be asked to answer a number of screening questions; and,
Will be asked to have a temperature check.
If you or your child have a temperature at or above 100°F, are displaying COVID symptoms, or have been diagnosed with COVID, we will assess the level of urgency and reschedule, if necessary.
If your temperature is below 100°F and if you have no symptoms or risk factors of COVID-19 infection, you will proceed to check-in. If another patient is already checking in, you will be immediately directed to take a seat in the empty waiting area on the left or right of the front desk.
Regardless of your vaccination status, it is mandatory that your mask be worn at all times in the office or the visit will have to be immediately terminated for everyone's safety.
Telehealth visits
Telehealth visits will continue to be made available for patients with certain non-emergent conditions who need to be seen but prefer not to travel into the office. If interested in the telehealth option, please review the telehealth information.
Please call us at (757) 461-0050 or email us at Appointments@VirginiaPediatricEye.com to schedule your appointment.
We look forward to continuing to take great care of you,
Dr. Eric Crouch, Dr. Laura Bagdonaite Bejarano, Dr. Stacy Martinson, Dr. Adrian Kun and the entire VPEC Team!