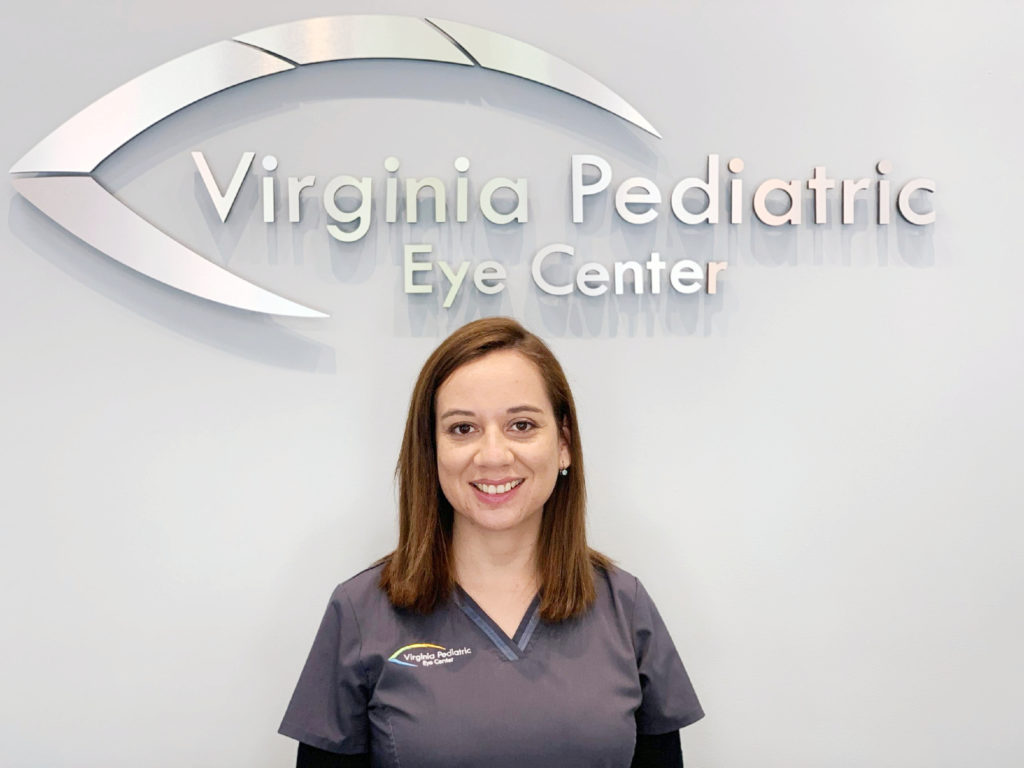 Carolina is a native from Chile where she attended San Sebastian University in her hometown of Concepcion. After graduating with a Bachelors Degree in Health Sciences, she obtained her Medical Technologist in Ophthalmology Degree. Carolina continued to work in her University as an assistant professor, teaching students to perform glaucoma and strabismus testing. She also worked at a rural hospital in the Ophthalmology Department where her love for patient care grew even more.
Her love of travel and desire to learn about the world led her to bring her skills to the United States where she met her husband while working and studying in Charleston, South Carolina.  
Carolina decided to make the United States her home and moved to Virginia Beach in 2013 where, fortunately for us, her career path intersected with Virginia Pediatric Eye Center.
Carolina has been working at VPEC for over 6 years, a
ssist
ing the Ophthalmologists and Optometrists in the evaluations of patients and pediatric diagnostic testing including motility testing, color vision testing, eye intraocular pressure measurements, visual acuity assessment, visual field testing, and optical coherence tomography (OCT) testing. Carolina also offers Spanish translation to the Spanish speaking patients at VPEC.  
Carolina has always had a heart to help others and often volunteers to perform free vision screenings in the Hampton Roads area for the Lions Center for Sight.  She was also a faithful and enthusiastic volunteer for numerous vision organizations in Chile.